Vertigo Mini Vandal 49CC Trials Bike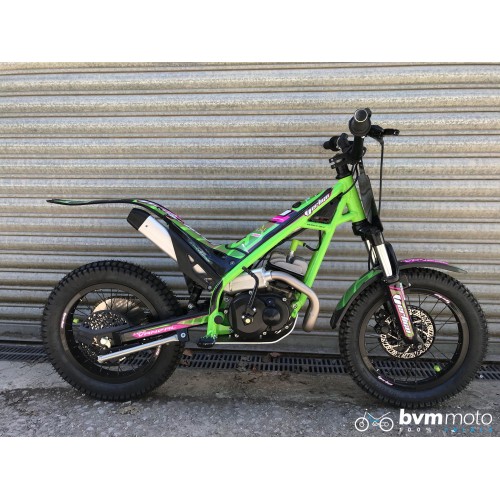 Here we have a Vertigo Mini Vandal 49cc
£1995

With the main goal to keep on bringing innovation into the trial industry Vertigo launches its new Vertigo Mini Vandal 2018. This new model means a great step forward for the brand, as it adds a new line of motorbikes to the already established Combat range.

With this Mini Vandal, Vertigo is looking to to reach the youngest riders with a small motorbike powered by a two-stroke engine (50cc), currently unique to the market. Ideal for the youngest members of the family, the Mini Vandal represents the perfect motorbike for the future champions to take their first steps in the sport of trial.

Targeted for kids from 5 to 8 years old, the Mini Vandal has been built taking into account customer feedback. Weight reduction was a primary focus resulting in a motorcycle weighing only 24kg, which is almost half the weight of similar / existing models in the market.

Safety is also something the Mini Vandal 2018 cares about, minimising to a great extent the risks and aspects that might cause problems. For that reason this kids model features many efficient safety systems like the ones applied to the disc brakes, the forks and the automatic magnet cut-out.