S3 Grips 6D Black/Blue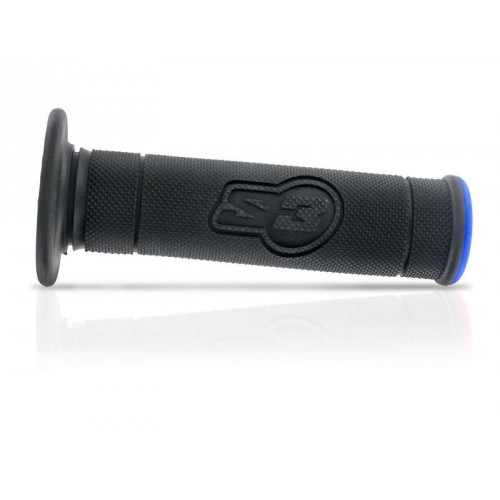 S3 Grips 6D Black/Blue

The current real thin S3 grips are selling very well because they feel so nice to ride with but they don't last very long and with the SSDT or for those just wanting a longer lasting grip, S3 have developed the new "6D" 6 days asymmetrical trial grips which will feel very nice because of their 'dual compound' and they will also be hard wearing because of their reinforced ends etc.

You will notice that the clutch side grip is also 10mm longer than the throttle side. The fashion nowadays is to have a longer clutch side grip and all the top riders usually stretch existing grips to suit.