S3 Cylinder Head Outer - GasGas Pro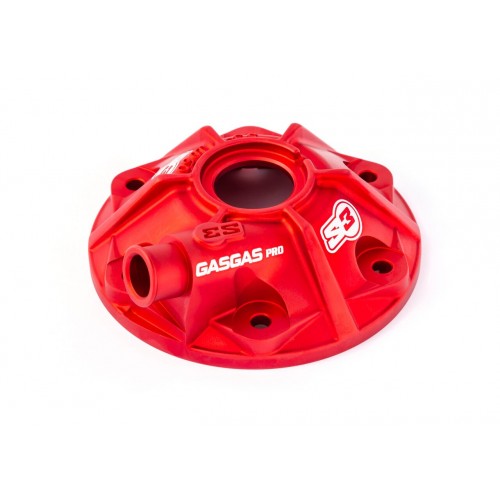 Fits GasGas Pro 250/280/300cc - 2013 Raga Onwards
Cylinder head S3 STARS HEAD. They are machined from billet or forged aluminium and are absolutely beautiful. Made in 2 parts using the best alloys available on the market to obtain better output. The advantage of these heads is that they hold more water and also the material is a lot thicker which helps with cooling which improves low down power slightly. STARS HEAD eliminate the hot points typically localised on cast heads. The different volume inserts gives the possibility to adjust perfectly the engine compression. You can change the inserts for lower or higher compression (using the same outer part). Ready to fit. Anodised. S3 Laser logo

S3 Stars Cylinder Hear Outer part only with the horizontal coolant hose.

The various inserts are available separately on this website.