GALFER Brake Pads FD223 - Front Pads for most current models Beta, Gas Gas, Montesa, Sherco, Scorpa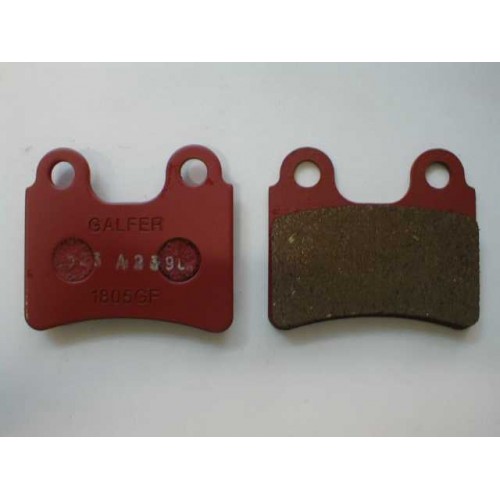 Galfer Brake Pads FD223

Galfer pads offer excellent performance. They not only produce great levels of stopping power but also give excellent feel at the lever. So they are ideal for trials. These are our best selling range of brake pads.

These are suitable for the following models........
| | | |
| --- | --- | --- |
| Beta Rev3 | Front and Rear | 00-04 |
| Beta Rev3 | Front | 05-08 |
| Beta Evo | Front | 09-on |
| GasGas Txt Edition 03 | Front | 03 |
| GasGas Txt Pro | Front | 02-14 |
| Montesa 315 | Front | 01-04 |
| Montesa 4rt | Front | 05-14 |
| Sherco 125 - 200 | Front | 04-on |
| Sherco 250 - 290 - 320 | Front | 02-on |
| Scorpa SY250 SY250F | Front | 04-on |